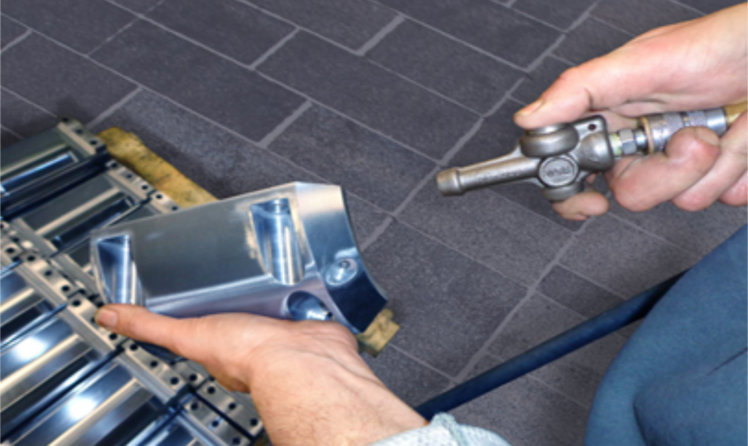 Hatzco Industries, Inc.
Lebanon, MO
Hatzco has been a world leader in industrial-grade air and air-liquid blowguns for decades, and their products are utilized in industries from forestry and lumber to machining, foundries, tire manufacturing, automotive, and waste management.
A solid American company that believes in the inherent spirit that drives quality and innovation, Hatzco makes tools that are designed to last a long, long time. Every product is highly efficient and durable–one customer in the rubber molding industry even told them that their blowgun outlasted the competition by 20 to 1! That's because they're thoughtfully designed and hand-crafted from casted aluminum, bronze and forged steel with no plastic in sight.
Hatzco's XP Series High Volume Air Gun has one of the highest volume air outputs in the industry.
It has a ½" 170cfm at 100psi inlet with a of heavy-duty forged aluminum (or optional bronze) body. There's a basic model with no discharge nozzle, but options for a 3"-36" Aluminum Nipple Discharge with no relief at the tip or a 3"-36" Aluminum Nipple & Discharge with OSHA Relief tip are available.