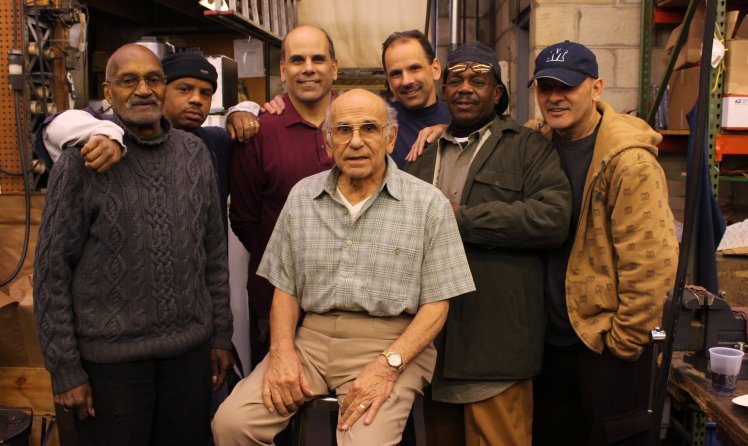 U.J. Ramelson Company
Newark, NJ
In 1906, 16-year-old Donato Ramella immigrated to the U.S. from Costoluccia, Italy in search of the American Dream and a better life. He worked various odd jobs before landing in the tool and die industry, where he became a skilled craftsman making files and engraving tools for jewelers. In 1937, he and two partners founded the U.J. Ramelson Company and quickly established themselves as leaders in high-quality American hand tools.
Today, John and Dan Ramella are the third generation of family owners, and they have stayed true to their heritage by blending their grandfather's age-old traditions with advanced technologies. The tools they craft are made of the finest carbon tool steel, and are hand forged, heat treated, and tempered by expert craftsmen. Designed to serve the woodcarver, jeweler, artist, student or hobbyist, each tool is polished, sharpened and brushed in order to work hard well into the 21st century.
We think the six-piece 117 Basic Set is the perfect example of the company's commitment to their craft.
Ideal for beginning and experienced wood carvers alike, it features two gouges, two chisels, a bent parting, and a skew, all made of highly buffed tool steel with white birch handles.