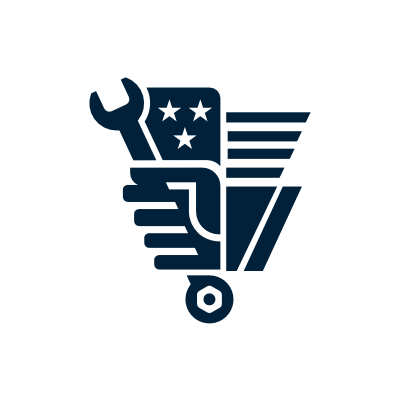 Saylor-Beall Climate Control Simplex Air Compressor with Refrigerated Air Dryer, 3 Phase Electric Motor Driven, 10 HP, #4500 Splash Lubricated Pump, 120 Gallon Horizontal Tank
Saylor-Beall Climate Control Simplex Air Compressor
120 Gallon Horizontal ASME Tank; Pump @ 665 RPM; 51 CFM Displaced @ 100 psi; 41.8 CFM Delivered @ 100 psi. American-made, and proudly shipped from St. Johns, Michigan, USA!
This item will ship as LTL Freight because it is either too large, too heavy, or too fragile to ship as Small Parcel. If you select "Negotiated Freight" at checkout, we will collaborate with the manufacturer to obtain the best possible freight pricing for you. You will then receive an email from us with that quote prior to processing of your order, and with your approval we will send an invoice via email from which you can pay for the freight. If you have any questions please send an email to Support@madeinusatools.com. Thank you.
Your item will drop-ship from the manufacturer. Due to unprecedented material and labor shortages nationwide shipping lead times may be longer than normal. In advance, thanks for your patience. Rest assured we will do everything possible to expedite the shipment of your order.
Description
To meet the special needs of climate and instrument control applications Saylor-Beall Climate Control Air Compressors achieve low oil carry-over through slow operating RPM, tightly controlled cylinder tolerances and a special ring design. Inlet air filter/silencers reduce operating noise levels for indoor applications.
American-made cast iron Two-Stage Reciprocating Compressor Pump (#4500 Splash Lubricated Pumps). NEMA electric motors are nationally known brands having dual voltage; drip-proof type; includes multiple belts and V-drive sheaves; runs @ 1800 rpm.
Compressor Pumps include Centrifugal Unloader, Oil Sight Gauge, flywheel with V-Grooves, and an intake filter/silencer. NEMA pressure switch is set for 80-100 psi operation. Air Receiver and Safety Valve are ASME Approved. OSHA Totally Enclosed Belt Guard. Includes Refrigerated Air Dryer. All units are painted and shipped with oil in the crankcase; all units are tested and inspected at the factory before shipment. Outside Dimensions: 85″ L x 34″ W x 65″ H.
Additional information
| | |
| --- | --- |
| Shipping Weight | 1361.0 lbs |
| Dimensions | 85 × 34 × 65 in |
| Pack Quantity | 1 |
| Assembly Required | No |
| MSDS | No |
| Skid | Yes |
Only logged in customers who have purchased this product may leave a review.